Model No: SC-6T
SC-6T(SLOT MACHINE SEREIS WINE DISPENSER)
Product Detail
Product Tags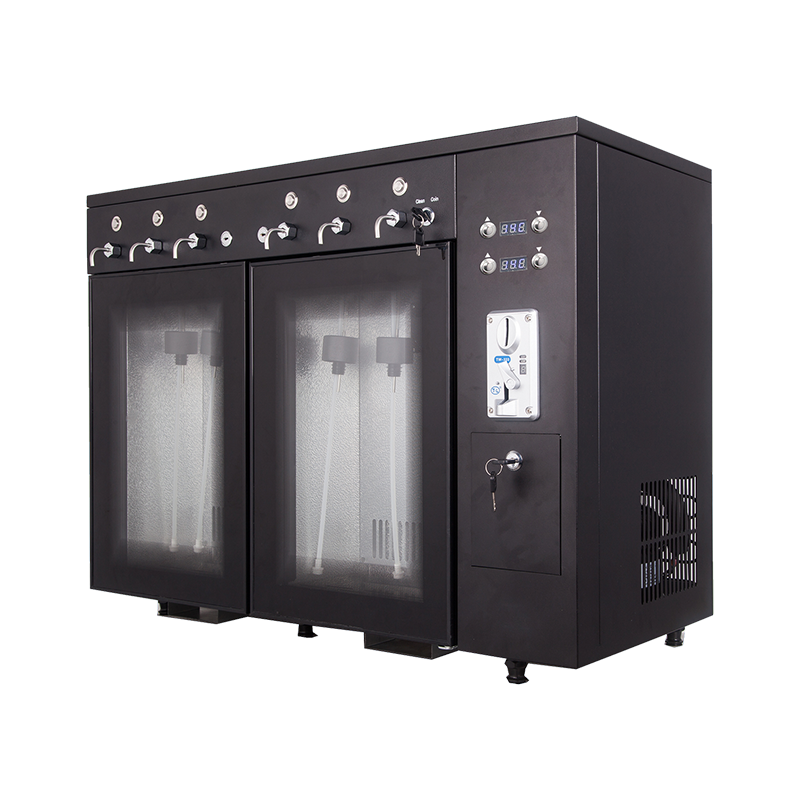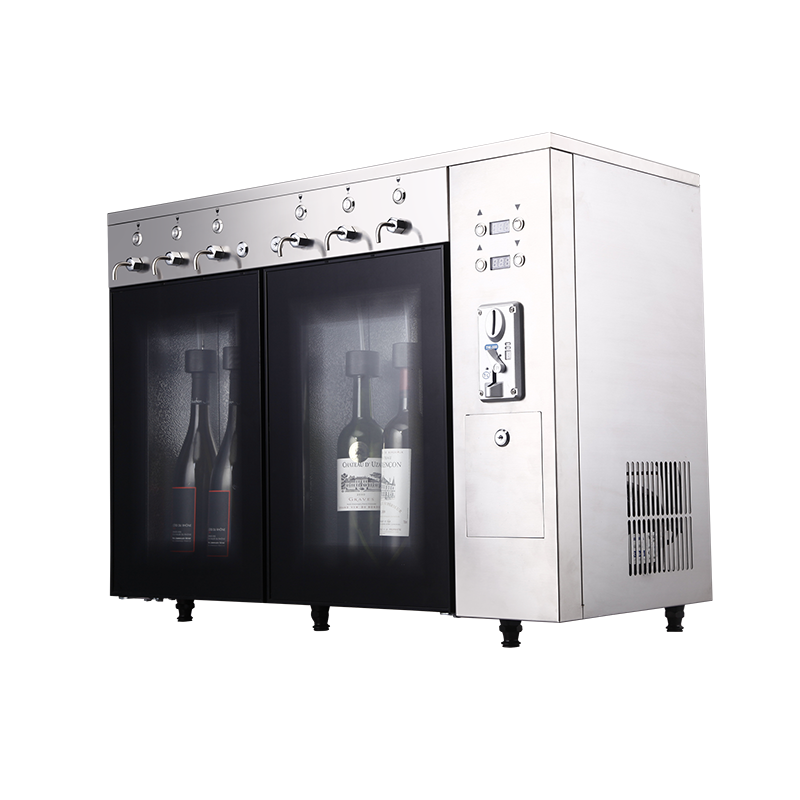 Rated voltage : 220V/50 Hz 110V/60Hz
Refrigerant :  R134a /R600
Cooling power : 105W
Cooling Temperature : 7℃-18℃
Preservation time : Argon, Nitrogen ,within 30days
Working ambient rang : 5℃-28℃
Product Size(mm) : 845×375×625
Packing Size(mm) : 865×395×650
Net weight(Kg): 54
Gross weight(Kg): 61
Argon ,nitrogen ,the general preservation of one red wine, fresh way of any election.
Wine dispenser with cooling system with coins to operate
Adjustable temperature-controlled wine dispenser
Argon ,Nitrogen preservation of red wine for 30days
Powerful refrigeration ,cooling temperature as you like(7C°-18C°)
Vacuum double –deck glass door
Keep fresh system to use the inert gas ,cause the red wine not send out ,in the air impurity and the red isolation ,keep the red wine fresh, original taste ,keep the original red wine flavor .keep fresh and cold for open red wine
Free discharge ,fixed discharge 20ml ,40ml .60ml .80ml,fixed discharge 1-99ml
Automatic washing.
With coins payment function.
Temperature be adjustable
Healthy ,environmental without pollution ,beautiful design, easy to operate ,green environmental protection.

---
---